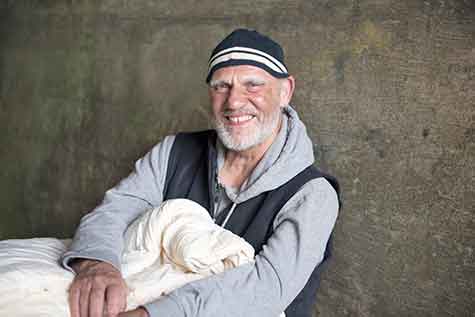 It is a common understanding that poor health can contribute to being homeless, and being homeless can lead to poor health.
Although information and statistics are difficult to obtain, it is widely known that homelessness is associated with a number of physical and mental problems.
Firstly, health problems themselves can cause a person to become or remain homeless. The leading example is major mental illness. Secondly, living a life of someone who is homeless may cause and exacerbate a wide range of health problems. Finally, the state of being homeless makes the treatment and management of most illnesses more difficult even if services are available. Examples of this can be found for alcoholism and nearly any chronic illness.
This page is a resource for those working within the homelessness sector (especially in the eastern region) who are seeking information to support their clients.
Sector News
The EMHSCA Workforce Development subcommittee is pleased to invite you to attend the 2018 EMHSCA "NDIS unpacked" forum to be held at the Box Hill Town Hall on Thursday 17th May 2018.
View all News
Training
Wednesday 21st March 2018
The Anxiety Disorders Association of Victoria presents a professional development workshop for psychiatrists, psychologists, social workers and allied health practitioners, with presenter Megan Karnes.
View all Training

Client Supports and Activities
Mind works with people 16 - 64 years of age whose ability to manage their daily activities and to live in the community is impacted by mental health issues.
People who use our services come from many cultural and socioeconomic backgrounds.
View all Articles
Research and Reports
The specialist homelessness services 2016-17 web report is the sixth annual report from the Specialist Homelessness Services Collection (SHSC).
View all Articles
Practitioner Resources
In 2012, the Victorian Government initiated an inquiry into the handling of child abuse allegations within religious and other non-government organisations. The Betrayal of Trust Report, which detailed the inquiry findings, made a range of recommendations, including the need to better protect children from child abuse when they access services provided by organisations.
Child Safe Standards and the Reportable Conduct Scheme are part of the Victorian Government's commitment to implementing these recommendations.
View all Articles