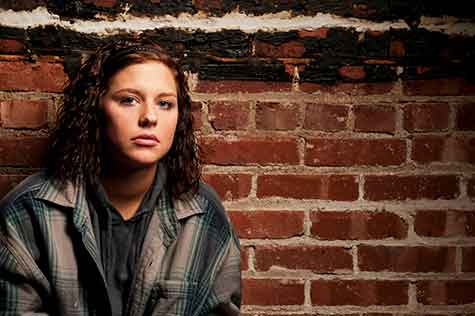 Young People and Homelessness
More than 26, 000 young Australians do not have a home. In most cases, they are escaping conflict and violence. The majority of young people experiencing homelessness are hidden from view in refuges, couch surfing situations and sleeping in cars.
National Youth Coalition for Housing (NYCH) states that young people at risk of, or experiencing, homelessness need access to supportive and well-resourced services which work with them in establishing foundations on which they can build a stable future. These services can be tasked with the provision of ensuring health and wellbeing, safety and stability, re-engagement and participation with education and employment services.
Youth Specific EHN Practitioner Meetings
Twice a year the practitioner meetings have a youth focus. This provides a great opportunity for practitioners and allied services to come together to share information and ideas and to enhance your professional networks.
Find out more
Sector News
AHURI, in partnership with Homelessness Australia will convene the National Homelessness Conference 2018—Ending Homelessness Together, in Melbourne on Mon 6 and Tue 7 August 2018 as part of Homelessness Week 2018.
View all News
Training
Community Housing Industry Association (CHIA) is pleased to inform you that the professional development schedule for the first half of 2018 is all online and you can plan training for you and your staff for the next 6 months.
View all Training
Upcoming Events
Start:

Fri 13-Apr-18

12:00AM

End:

Sun

22-Apr-18

12:00AM

13 April – 22 April
Victorian Youth Week (formerly known as National Youth Week).
A weeklong celebration of young people (12 to 25), Youth Week encourages youths to share ideas, attend events, discuss youth issues, showcase their talents and even have a bit of fun.
View all Events

Client Supports and Activities
Bringing u Great Kids is a Parenting Program using mindfulness and reflection to support parents as they review and enhance their patterns of communication with their children.
View all Articles
Research and Reports
The specialist homelessness services 2016-17 web report is the sixth annual report from the Specialist Homelessness Services Collection (SHSC).
View all Articles
Practitioner Resources
In 2012, the Victorian Government initiated an inquiry into the handling of child abuse allegations within religious and other non-government organisations. The Betrayal of Trust Report, which detailed the inquiry findings, made a range of recommendations, including the need to better protect children from child abuse when they access services provided by organisations.
Child Safe Standards and the Reportable Conduct Scheme are part of the Victorian Government's commitment to implementing these recommendations.
View all Articles