Eastern Homelessness Network (EHN)
The Eastern Homeless Network (EHN) is a resource to the homelessness sector operating in the Eastern Metropolitan Region. This site contains information and resources to assist people working in Specialist Homelessness and Family Violence Services.
Read More
Do you require assistance?
If you are experiencing homelessness in Melbournes eastern region or at risk of homelessness please contact your closest entry point for assistance, 9am-5pm, Monday to Friday.
Anchor Incorporated, Lilydale - 9760 6400
Community Housing Ltd, Box Hill - 9856 0098
The Salvation Army, Nunawading - 9890 7144
Uniting, Ringwood - 8870 4020
After hours 5pm-9am and on weekends and public holidays, please call 1800 825 955.
If you are escaping family violence please call 1800-015-188, 24 hours, 7 days a week.
Upcoming Events
World Homeless Day is an annual event on the 10th of October.

The purpose of World Homeless Day is to draw attention to homeless people's needs locally and provide opportunities for the community to get involved in responding to homelessness, while taking advantage of the stage an 'international day' provides.

Tue 11-Oct-22

4:30pm

-

7:00pm

(2:30 Hrs)

The event provides time for reflection and thought for those affected by homelessness, and offers an opportunity for people to tell their story and pass on memories of others who have lost their lives during circumstances of homeless.
EHN Practitioner Meetings
The EHN Practitioner Meeting provides a great opportunity for practitioners and allied services to come together to share information and ideas and to enhance their professional networks. We have a broad range of speakers from a range of complimentary services discussing topical issues; programs and new initiatives.
If you would like to speak at a meeting or would like to recommend a topic you'd like to hear more about, please contact us
In person meeting will resume on Thursday 10th November 2022.
9.30-12 at Federation Estate Ringwood.
More details to come so make sure you join our mailing list to keep updated
For more information or to RSVP, please contact EHNnetworker@vt.uniting.org
Meet the Peaks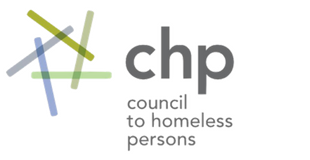 The Council to Homeless Persons (CHP) is the peak body representing organisations and individuals in Victoria with a commitment to ending homelessness.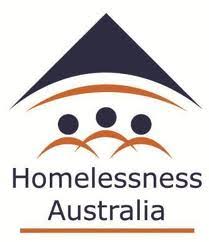 Homelessness Australia (HA) is the national peak body for homelessness in Australia. We provide systemic advocacy for the homelessness sector. They work with a large network of organisations to provide a unified voice when it comes to preventing and responding to homelessness.
Read More