Health & Wellbeing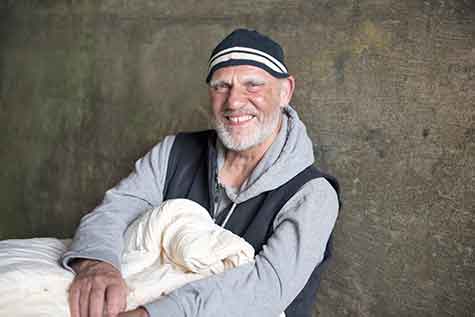 It is a common understanding that poor health can contribute to being homeless, and being homeless can lead to poor health.
Although information and statistics are difficult to obtain, it is widely known that homelessness is associated with a number of physical and mental problems.
Firstly, health problems themselves can cause a person to become or remain homeless. The leading example is major mental illness. Secondly, living a life of someone who is homeless may cause and exacerbate a wide range of health problems. Finally, the state of being homeless makes the treatment and management of most illnesses more difficult even if services are available. Examples of this can be found for alcoholism and nearly any chronic illness.
This page is a resource for those working within the homelessness sector (especially in the eastern region) who are seeking information to support their clients.
Sector News
The EHN Practitioner Meeting provides a great opportunity for practitioners and allied services to come together to share information and ideas and to enhance your professional networks.
View all News
Training
CHIA Vic is committed to improving the capacity of the community housing sector in Victoria by providing regular training and professional development courses on topics as diverse as defusing aggression and dealing with difficult calls through to understanding the Residential Tenancies Act.
We also create bespoke training courses to meet identified industry needs or the needs of individual workplaces. Our experienced trainers can deliver courses on-site or at our training facility in the CBD. If you would like to request a new training program, contact Holly Mullaney on 9654 6077.
View all Training

Client Supports and Activities
Headspace Psychologist now available for appointments in Monash!
Free & Confidential support for young people aged 12 – 25.
Available for appointments on Mondays, Tuesdays & Fridays at MYS Glen Waverley.
Call 9518 3900 or email YRC.Reception@monash.vic.gov.au to book or for more information.
View all Articles
Research and Reports
Children's Emotional Development Is Built into the Architecture of Their Brains is an article written by National Scientific Council on the developing child.
A growing body of scientific evidence tells us that emotional development begins early in life, that it is a critical aspect of the development of overall brain architecture, and that it has enormous consequences over the course of a lifetime. These findings have far-reaching implications for policymakers and parents, and, therefore, demand our attention.
View all Articles
Practitioner Resources
Message from Mental Health Academy
The Australian bushfire crisis has impacted millions, putting individuals, families and entire communities at higher risk of trauma and psychological/emotional distress.

In response, many mental health professionals across the country are putting their hands up to assist those impacted by the disaster.
View all Articles