Health & Wellbeing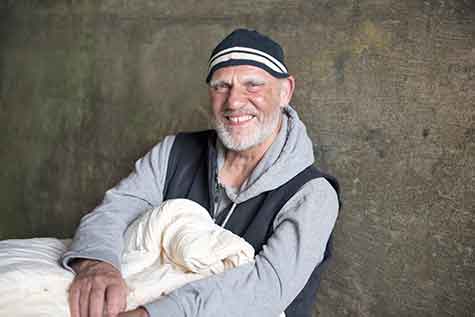 It is a common understanding that poor health can contribute to being homeless, and being homeless can lead to poor health.
Although information and statistics are difficult to obtain, it is widely known that homelessness is associated with a number of physical and mental problems.
Firstly, health problems themselves can cause a person to become or remain homeless. The leading example is major mental illness. Secondly, living a life of someone who is homeless may cause and exacerbate a wide range of health problems. Finally, the state of being homeless makes the treatment and management of most illnesses more difficult even if services are available. Examples of this can be found for alcoholism and nearly any chronic illness.
This page is a resource for those working within the homelessness sector (especially in the eastern region) who are seeking information to support their clients.
Sector News
The 'COVID-19 Amendment to homelessness services guidelines and conditions of funding' has been released to assist homelessness services when responding to the coronavirus (COVID-19) pandemic.
View all News
Training
EHN have developed a list of useful training opportunities, webinars and online learning. Let us know if you have any to add.
View all Training

Client Supports and Activities
EACH's Integrated Therapeutic Community (ITC) runs customisable term based programs for participants aged 16-25 years across 19 beds, 10 in Box Hill South and 9 Wantirna South.
These interactive group programs provide a space where young people can engage in supportive environments whilst exploring proactive ways to manage their mental health and develop independent living skills.
View all Articles
Research and Reports
Children's Emotional Development Is Built into the Architecture of Their Brains is an article written by National Scientific Council on the developing child.
A growing body of scientific evidence tells us that emotional development begins early in life, that it is a critical aspect of the development of overall brain architecture, and that it has enormous consequences over the course of a lifetime. These findings have far-reaching implications for policymakers and parents, and, therefore, demand our attention.
View all Articles
Practitioner Resources
This guide details referral pathways for Homelessness Emergency Accommodation Response Team (HEART) clients to localised Mental Health and Alcohol & Other Drugs support services in the Eastern Region.
View all Articles