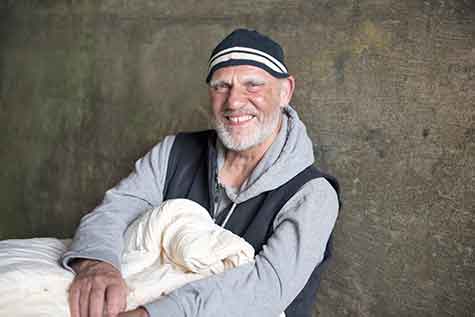 It is a common understanding that poor health can contribute to being homeless, and being homeless can lead to poor health.
Although information and statistics are difficult to obtain, it is widely known that homelessness is associated with a number of physical and mental problems.
Firstly, health problems themselves can cause a person to become or remain homeless. The leading example is major mental illness. Secondly, living a life of someone who is homeless may cause and exacerbate a wide range of health problems. Finally, the state of being homeless makes the treatment and management of most illnesses more difficult even if services are available. Examples of this can be found for alcoholism and nearly any chronic illness.
This page is a resource for those working within the homelessness sector (especially in the eastern region) who are seeking information to support their clients.
Sector News
Homelessness Week is an annual week coordinated by Homelessness Australia to raise awareness of people experiencing homelessness, the issues they face and the action needed to achieve enduring solutions.
View all News
Training
Community Housing Industry Association (CHIA) is pleased to inform you that the professional development schedule for the first half of 2018 is all online and you can plan training for you and your staff for the next 6 months.
View all Training

Client Supports and Activities
headspace Knox will be presenting a FREE session for parents to learn about early detection and support for young people through the SAFEMinds mental health
View all Articles
Research and Reports
The specialist homelessness services 2016-17 web report is the sixth annual report from the Specialist Homelessness Services Collection (SHSC).
View all Articles
Practitioner Resources
Free hepatitis A vaccine campaign in response to a widespread outbreak of hepatitis A that is now affecting rough sleepers in Victoria.
View all Articles