Health & Wellbeing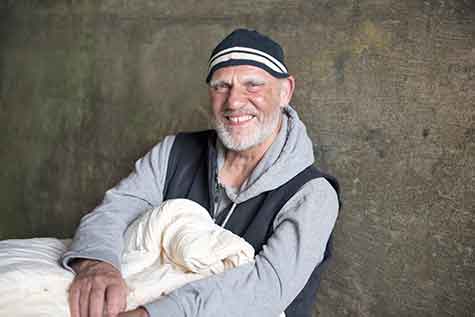 It is a common understanding that poor health can contribute to being homeless, and being homeless can lead to poor health.
Although information and statistics are difficult to obtain, it is widely known that homelessness is associated with a number of physical and mental problems.
Firstly, health problems themselves can cause a person to become or remain homeless. The leading example is major mental illness. Secondly, living a life of someone who is homeless may cause and exacerbate a wide range of health problems. Finally, the state of being homeless makes the treatment and management of most illnesses more difficult even if services are available. Examples of this can be found for alcoholism and nearly any chronic illness.
This page is a resource for those working within the homelessness sector (especially in the eastern region) who are seeking information to support their clients.
Sector News
This document is an amendment to the COVID-19 Homelessness Services Guidelines and Conditions of Funding released in December 2020.
View all News
Training
EHN have developed a list of useful training opportunities, webinars and online learning. Let us know if you have any to add.
View all Training

Client Supports and Activities
Pet ownership offers unconditional love, companionship and emotional support, however, it can also come with addional and sometimes unexpected financial cost. Pets in the Park and Pets of the Homeless are chatitable organisations run by volunteers, to assit people who are experiencing homelessness or at risk of experiening homelessness, with the financial cost associated with owning a pet.
View all Articles
Research and Reports
The United Nations Convention on the Rights of the Child is an important agreement by countries who have promised to protect children's rights. The Convention explains who children are, all their rights, and the responsibilities of governments. All the rights are connected, they are all equally important and they cannot be taken away from children.
View all Articles
Practitioner Resources
This guide contains information about discounts and services for eligible households in Victoria. These range from utility discounts, pet registration discounts, dental care concessions and much more. Not all require people to hold a health care card and many services have addtional hardship support for clients with no cards, upon discussion.
View all Articles