Health & Wellbeing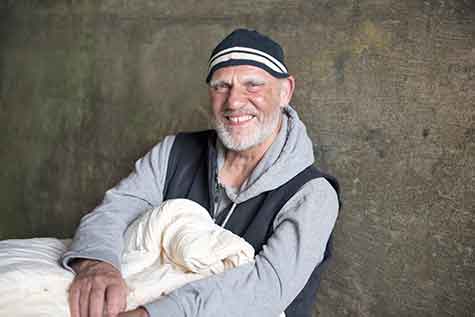 It is a common understanding that poor health can contribute to being homeless, and being homeless can lead to poor health.
Although information and statistics are difficult to obtain, it is widely known that homelessness is associated with a number of physical and mental problems.
Firstly, health problems themselves can cause a person to become or remain homeless. The leading example is major mental illness. Secondly, living a life of someone who is homeless may cause and exacerbate a wide range of health problems. Finally, the state of being homeless makes the treatment and management of most illnesses more difficult even if services are available. Examples of this can be found for alcoholism and nearly any chronic illness.
This page is a resource for those working within the homelessness sector (especially in the eastern region) who are seeking information to support their clients.
Training
Wodonga Institute of TAFE and the Department of Health & Human Services (DHHS) offer the specialist homelessness sector training calendar. As of May 2020 an alternate Training Calendar for the Homelessness Sector has been developed to include online seminars.
View all Training

Client Supports and Activities
The portal highlights key information and updates about COVID-19, including the latest news in English, and visitors can then select one of more than 60 languages to browse coverage produced by SBS in that language.

The portal provides one place where the many Australians who speak a language other than English can come to for the latest news and resources across more than 60 languages, produced by SBS Radio and SBS News.
View all Articles
Research and Reports
Children's Emotional Development Is Built into the Architecture of Their Brains is an article written by National Scientific Council on the developing child.
A growing body of scientific evidence tells us that emotional development begins early in life, that it is a critical aspect of the development of overall brain architecture, and that it has enormous consequences over the course of a lifetime. These findings have far-reaching implications for policymakers and parents, and, therefore, demand our attention.
View all Articles
Practitioner Resources
Message from Mental Health Academy
The Australian bushfire crisis has impacted millions, putting individuals, families and entire communities at higher risk of trauma and psychological/emotional distress.

In response, many mental health professionals across the country are putting their hands up to assist those impacted by the disaster.
View all Articles