Health & Wellbeing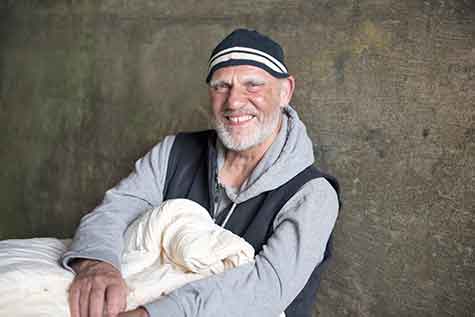 It is a common understanding that poor health can contribute to being homeless, and being homeless can lead to poor health.
Although information and statistics are difficult to obtain, it is widely known that homelessness is associated with a number of physical and mental problems.
Firstly, health problems themselves can cause a person to become or remain homeless. The leading example is major mental illness. Secondly, living a life of someone who is homeless may cause and exacerbate a wide range of health problems. Finally, the state of being homeless makes the treatment and management of most illnesses more difficult even if services are available. Examples of this can be found for alcoholism and nearly any chronic illness.
This page is a resource for those working within the homelessness sector (especially in the eastern region) who are seeking information to support their clients.
Sector News
The EHN Practitioner Meeting provides a great opportunity for practitioners and allied services to come together to share information and ideas and to enhance your professional networks.
View all News
Training
The Eastern Mental Health Service Coordination Alliance (EMHSCA) presents this timely and informative local cross-sector forum.
The mental health service sector is experiencing unprecedented reforms. Consumers and carers are struggling to know where to turn when they need support. Health and community service staff are often best placed to assist them with navigating the system.
This FREE forum is for health and community service staff, both clinical and non-clinical, and provides essential information about the various mental health and psychosocial supports now available to people along the mental ill-health spectrum.
3rd September - Box Hill Town Hall
View all Training

Client Supports and Activities
Do you love music?

Would you like to learn about how mindfulness and music can help you cope with day-to-day stress?

Music & Mindfulness is a safe, supportive group open to young people 15-25 years of age. No musical skills required and you don't have to perform. Just come listen to music with us and try some new stuff like mindful drawing, relaxation, journalling or song-writing.

View all Articles
Research and Reports
Couch surfers are among the most hidden groups of people experiencing homelessness. This report explores the circumstances, experiences and housing outcomes of couch surfers who sought assistance from specialist homelessness services between 1 July 2011 and 30 June 2015. Based on service use patterns across a 4–year period, this comprehensive analysis highlights the diversity and the complexities of the couch surfer population.
View all Articles
Practitioner Resources
Emerging Minds have developed this toolkit that draws from the expertise of Aboriginal and Torres Strait Islander consultants, practitioners, non-Aboriginal practitioners and Aboriginal and non-Aboriginal organisations. Rather than focusing on why it is difficult to engage with Aboriginal and Torres Strait Islander children, their families and communities, it will explore how non-Aboriginal practitioners and services can develop genuine connections with Aboriginal people and communities to create the best conditions for effective service delivery; services based on respect, learning and creating shared understandings.
View all Articles