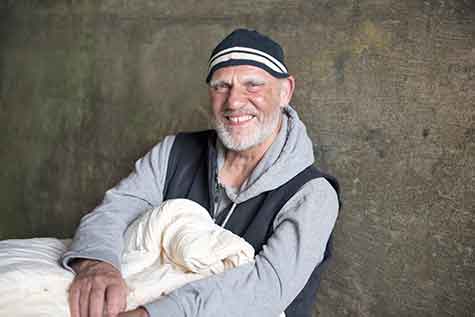 It is a common understanding that poor health can contribute to being homeless, and being homeless can lead to poor health.
Although information and statistics are difficult to obtain, it is widely known that homelessness is associated with a number of physical and mental problems.
Firstly, health problems themselves can cause a person to become or remain homeless. The leading example is major mental illness. Secondly, living a life of someone who is homeless may cause and exacerbate a wide range of health problems. Finally, the state of being homeless makes the treatment and management of most illnesses more difficult even if services are available. Examples of this can be found for alcoholism and nearly any chronic illness.
This page is a resource for those working within the homelessness sector (especially in the eastern region) who are seeking information to support their clients.
Sector News
The state election is upon Victoria and the big question is: what have the major parties promised to do to fight homelessness and fix our housing system?
To answer that, CHP has compiled this collection of the pledges that have been made by the Liberal, Labor and Greens parties. We're adding to this list as announcements come through and linking to relevant policy documents (or where that's not available, to relevant media releases and press coverage).
View all News
Training
CYMHS Community Seminars for Professionals interested in mental health.
View all Training

Client Supports and Activities
Eastern Homelessness Network is creating a list of organisations providing a Christmas Lunch for Community members.
View all Articles
Research and Reports
An AIHW report
Rough sleepers are the most visible population experiencing homelessness. This report explores the circumstances, experiences and housing outcomes of rough sleepers who sought assistance from specialist homelessness services between 1 July 2011 and 30 June 2015.
Based on service use patterns across a 4-year period, this comprehensive analysis highlights the diversity and the complexities of the rough sleeper population.
View all Articles
Practitioner Resources
Free hepatitis A vaccine campaign in response to a widespread outbreak of hepatitis A that is now affecting rough sleepers in Victoria.
View all Articles