Health & Wellbeing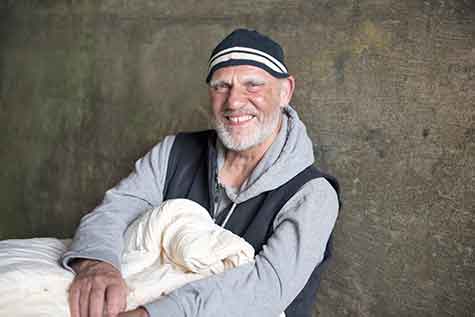 It is a common understanding that poor health can contribute to being homeless, and being homeless can lead to poor health.
Although information and statistics are difficult to obtain, it is widely known that homelessness is associated with a number of physical and mental problems.
Firstly, health problems themselves can cause a person to become or remain homeless. The leading example is major mental illness. Secondly, living a life of someone who is homeless may cause and exacerbate a wide range of health problems. Finally, the state of being homeless makes the treatment and management of most illnesses more difficult even if services are available. Examples of this can be found for alcoholism and nearly any chronic illness.
This page is a resource for those working within the homelessness sector (especially in the eastern region) who are seeking information to support their clients.
Sector News
The EHN Practitioner Meeting provides a great opportunity for practitioners and allied services to come together to share information and ideas and to enhance your professional networks.
View all News
Training
A free training session on LGBTIQ+ inclusive practice in the homelessness sector.
Presented by Family Access Network in conjunction with the Eastern Homelessness Network, this training is an introductory session, designed to support staff in the homelessness sector understand the experiences of LGBTIQ+ people, and explore inclusive practice principles.
12th February
9.30-12
Ringwood
View all Training

Client Supports and Activities
Headspace Psychologist now available for appointments in Monash!
Free & Confidential support for young people aged 12 – 25.
Available for appointments on Mondays, Tuesdays & Fridays at MYS Glen Waverley.
Call 9518 3900 or email YRC.Reception@monash.vic.gov.au to book or for more information.
View all Articles
Research and Reports
Australian Institute of Health and Welfare have brought the new Mental Health Services in Australia 2019 report. Mental health services in Australia describes the activity and characteristics of Australia's health care and social care services accessed by people with a mental illness.
View all Articles
Practitioner Resources
Eastern Community Legal Centre (ECLC) offers free legal assistance from offices in Box Hill, Boronia and Healesville during the day, at night and at outreach locations across Melbourne's east. Serving the local government areas of Boroondara, Knox, Manningham, Maroondah, Whitehorse and the Yarra Ranges.
View all Articles