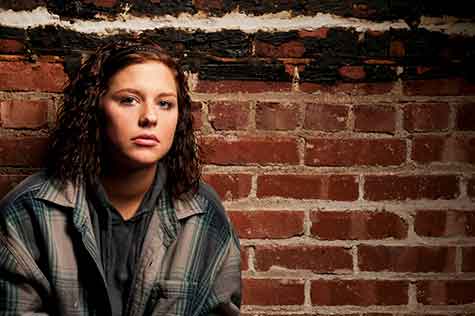 Young People and Homelessness
The latest ABS data counted 28, 000 young Australians (12-24yr old) as homeless on Census night in 2016. In most instances, they do not have a home because they are escaping conflict and violence. Previous research found that 70% of young people who became homeless left home to escape family violence, child abuse or family breakdown (Rosenthal, 2006).
National Youth Coalition for Housing (NYCH) states that young people at risk of, or experiencing, homelessness need access to supportive and well-resourced services which work with them in establishing foundations on which they can build a stable future. These services can be tasked with the provision of ensuring health and wellbeing, safety and stability, re-engagement and participation with education and employment services.
Youth Specific EHN Practitioner Meetings
Twice a year the practitioner meetings have a youth focus. This provides a great opportunity for practitioners and allied services to come together to share information and ideas and to enhance your professional networks.
Find out more
Sector News
Discover ---- Share ----- Grow
With homelessness at crisis levels, how will we shape a future without it? Join us to share, discover and learn over two jam-packed days at the Melbourne Convention and Exhibition Centre in 14th & 15th October.
View all News
Training
RINGWOOD - Tuesday 25th June 2019
This dynamic one-day workshop for professionals introduces the key concepts of the refugee settlement journey, cultural influences, complex stressors, and the factors that impact on the capacity of refugee families to find and sustain suitable housing in Australia.
This is the Eastern Metropolitan Regions Specialist Homelessness Services (SHS) funded training. Specialist Homelessness Services staff working within this region will have priority when booking.
View all Training

Client Supports and Activities
A brochure listing over 200 activities, programs, groups and events conducted at the 30 community houses across the Outer East of Melbourne. A great way of letting people know about the amazing range of programs that are available to the community, including support activites and food services.
View all Articles
Research and Reports
Couch surfers are among the most hidden groups of people experiencing homelessness. This report explores the circumstances, experiences and housing outcomes of couch surfers who sought assistance from specialist homelessness services between 1 July 2011 and 30 June 2015. Based on service use patterns across a 4–year period, this comprehensive analysis highlights the diversity and the complexities of the couch surfer population.
View all Articles
Practitioner Resources
Emerging Minds have developed this toolkit that draws from the expertise of Aboriginal and Torres Strait Islander consultants, practitioners, non-Aboriginal practitioners and Aboriginal and non-Aboriginal organisations. Rather than focusing on why it is difficult to engage with Aboriginal and Torres Strait Islander children, their families and communities, it will explore how non-Aboriginal practitioners and services can develop genuine connections with Aboriginal people and communities to create the best conditions for effective service delivery; services based on respect, learning and creating shared understandings.
View all Articles