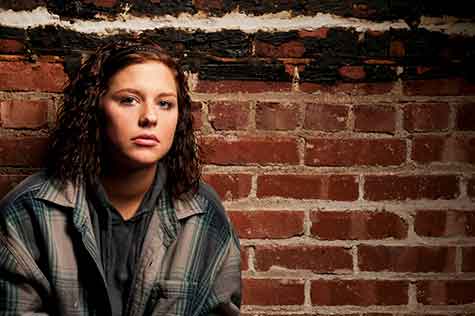 Young People and Homelessness
The latest ABS data counted 28, 000 young Australians (12-24yr old) as homeless on Census night in 2016. In most instances, they do not have a home because they are escaping conflict and violence. Previous research found that 70% of young people who became homeless left home to escape family violence, child abuse or family breakdown (Rosenthal, 2006).
National Youth Coalition for Housing (NYCH) states that young people at risk of, or experiencing, homelessness need access to supportive and well-resourced services which work with them in establishing foundations on which they can build a stable future. These services can be tasked with the provision of ensuring health and wellbeing, safety and stability, re-engagement and participation with education and employment services.
Youth Specific EHN Practitioner Meetings
Twice a year the practitioner meetings have a youth focus. This provides a great opportunity for practitioners and allied services to come together to share information and ideas and to enhance your professional networks.
Find out more
Sector News
Issued by: Dr Brett Sutton, Acting Chief Health Officer, Victoria
Issued to: Health professionals and general public
More cases of hepatitis A have been identified in Victoria. As of 23 November 2018, there were 211 confirmed outbreak cases, 10 probable, 13 possible cases and two deaths.
The free two-dose hepatitis A vaccination program has been extended to further control the hepatitis A outbreak in Victoria.
View all News
Training
Wodonga Institute of TAFE and the Department of Health & Human Services (DHHS) offer the specialist homelessness sector training calendar.
View all Training
Upcoming Events
Start:

Fri 5-Apr-19

12:00am

End:

Sun

14-Apr-19

12:00am

5 April - 14 April
Victorian Youth Week (formerly known as National Youth Week).
A week long celebration of young people (12 to 25), Youth Week encourages youths to share ideas, attend events, discuss youth issues, showcase their talents and even have a bit of fun.
View all Events

Client Supports and Activities
Proudly run by Family Access Network and funded through City of Whitehorse. This Young Mums Group is currently looking for new mums to join their Young Mums Group for Term 1 2019.
View all Articles
Research and Reports
Couch surfers are among the most hidden groups of people experiencing homelessness. This report explores the circumstances, experiences and housing outcomes of couch surfers who sought assistance from specialist homelessness services between 1 July 2011 and 30 June 2015. Based on service use patterns across a 4–year period, this comprehensive analysis highlights the diversity and the complexities of the couch surfer population.
View all Articles
Practitioner Resources
The next Outer East Youth Service Providers Network is taking place on Thursday November 22nd at EV's Youth Centre (212 Mt Dandenong Rd Croydon).
View all Articles