Young People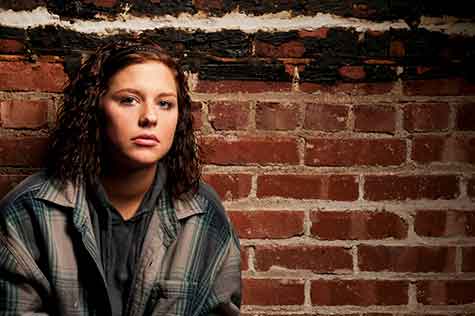 Young People and Homelessness
The latest ABS data counted 28, 000 young Australians (12-24yr old) as homeless on Census night in 2016. In most instances, they do not have a home because they are escaping conflict and violence. Previous research found that 70% of young people who became homeless left home to escape family violence, child abuse or family breakdown (Rosenthal, 2006).
National Youth Coalition for Housing (NYCH) states that young people at risk of, or experiencing, homelessness need access to supportive and well-resourced services which work with them in establishing foundations on which they can build a stable future. These services can be tasked with the provision of ensuring health and wellbeing, safety and stability, re-engagement and participation with education and employment services.
Youth Specific EHN Practitioner Meetings
Twice a year the practitioner meetings have a youth focus. This provides a great opportunity for practitioners and allied services to come together to share information and ideas and to enhance your professional networks.
Find out more
Sector News
Homelessness week gives us the opportunity to think about what having a home means to those of us who have them and to consider what it might be like for those who don't. This week also provides an opportunity for those who are concerned about the numbers of people experiencing homelessness in Victoria to take action.

View all News
Training
Wodonga Institute of TAFE and the Department of Health & Human Services (DHHS) offer the specialist homelessness sector training calendar. As of May 2020 an alternate Training Calendar for the Homelessness Sector has been developed to include online seminars.
View all Training

Client Supports and Activities
The Space4Us online program is for young people who have a parent, or other family members, affected by mental illness. The program aims to give young people the opportunity to meet peers with similar experiences, to learn more about mental illness , to explore ways of coping, and to take some time out and have fun! There is a chance for young people to win some awesome prizes!
View all Articles
Research and Reports
Children's Emotional Development Is Built into the Architecture of Their Brains is an article written by National Scientific Council on the developing child.
A growing body of scientific evidence tells us that emotional development begins early in life, that it is a critical aspect of the development of overall brain architecture, and that it has enormous consequences over the course of a lifetime. These findings have far-reaching implications for policymakers and parents, and, therefore, demand our attention.
View all Articles
Practitioner Resources
The attachment theory argues that a strong emotional and physical bond to one primary caregiver in our first years of life is critical to our development. If our bonding is strong and we are securely attached, then we feel safe to explore the world. If our bond is weak, we feel insecurely attached.
View all Articles