Young People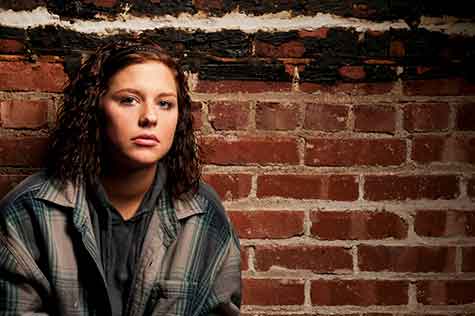 Young People and Homelessness
The latest ABS data counted 28, 000 young Australians (12-24yr old) as homeless on Census night in 2016. In most instances, they do not have a home because they are escaping conflict and violence. Previous research found that 70% of young people who became homeless left home to escape family violence, child abuse or family breakdown (Rosenthal, 2006).
National Youth Coalition for Housing (NYCH) states that young people at risk of, or experiencing, homelessness need access to supportive and well-resourced services which work with them in establishing foundations on which they can build a stable future. These services can be tasked with the provision of ensuring health and wellbeing, safety and stability, re-engagement and participation with education and employment services.
Youth Specific EHN Practitioner Meetings
Twice a year the practitioner meetings have a youth focus. This provides a great opportunity for practitioners and allied services to come together to share information and ideas and to enhance your professional networks.
Find out more
Sector News
The 'COVID-19 Amendment to homelessness services guidelines and conditions of funding' has been released to assist homelessness services when responding to the coronavirus (COVID-19) pandemic.
View all News
Training
EHN have developed a list of useful training opportunities, webinars and online learning. Let us know if you have any to add.
View all Training

Client Supports and Activities
Financial problems can affect anyone, there are a number of support services avaliable to help with financial difficulties. These include:
Financial Counselling
No Interest Loans Scheme (NILS)
Utilities assistance
View all Articles
Research and Reports
Children's Emotional Development Is Built into the Architecture of Their Brains is an article written by National Scientific Council on the developing child.
A growing body of scientific evidence tells us that emotional development begins early in life, that it is a critical aspect of the development of overall brain architecture, and that it has enormous consequences over the course of a lifetime. These findings have far-reaching implications for policymakers and parents, and, therefore, demand our attention.
View all Articles
Practitioner Resources
This guide contains information about discounts and services for eligible households in Victoria. These range from utility discounts, pet registration discounts, dental care concessions and much more. Not all require people to hold a health care card and many services have addtional hardship support for clients with no cards, upon discussion.
View all Articles