Young People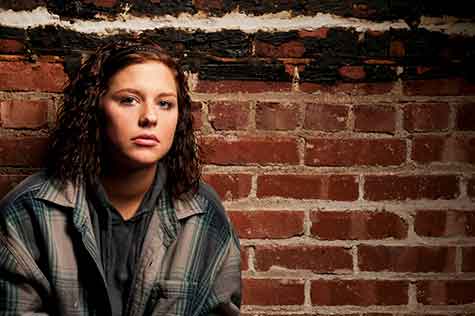 Young People and Homelessness
The latest ABS data counted 28, 000 young Australians (12-24yr old) as homeless on Census night in 2016. In most instances, they do not have a home because they are escaping conflict and violence. Previous research found that 70% of young people who became homeless left home to escape family violence, child abuse or family breakdown (Rosenthal, 2006).
National Youth Coalition for Housing (NYCH) states that young people at risk of, or experiencing, homelessness need access to supportive and well-resourced services which work with them in establishing foundations on which they can build a stable future. These services can be tasked with the provision of ensuring health and wellbeing, safety and stability, re-engagement and participation with education and employment services.
Youth Specific EHN Practitioner Meetings
Twice a year the practitioner meetings have a youth focus. This provides a great opportunity for practitioners and allied services to come together to share information and ideas and to enhance your professional networks.
Find out more
Sector News
In Australia there are over 116,000 people experiencing homelessness on any given night. Homelessness Week aims to raise awareness of the impact of homelessness on Australia via national and local community events, including providing information on the importance of housing as a solution and educating communities on how they can make a difference.
Homelessness Week 2023 will be taking place from Monday 7 to Sunday 13 August.
View all News
Training
Safe from the Start is a project initiated by The Salvation Army in partnership with University of Tasmania, Swinburne University and Women's Domestic Violence Services. A research project by Dr. Angela Spinney (Kara FVS Board member) resulted in a training program and therapeutic resource kit. Over 1000 family violence, child protection workers, counsellors, foster carers and family and children services workers have taken part in the training.
View all Training

Client Supports and Activities
Uniting deliver youth support programs for young people aged 15‐25 in the Eastern Metro Region who are experiencing or are at risk of homelessness and family breakdown. To access support, young people can contact us or drop into our Ringwood entry point, with youth workers available to triage calls and
presentations.
View all Articles
Research and Reports
In late 2021, The Salvation Army did a nationwide Social Justice Stocktake to get to the heart of what people were seeing in their local communities. From there, they built a map of social justice priorities across Australia.
View all Articles
Practitioner Resources
This guide contains information about discounts and services for eligible households in Victoria. These range from utility discounts, pet registration discounts, dental care concessions and much more. Not all require people to hold a health care card and many services have addtional hardship support for clients with no cards, upon discussion.
View all Articles