Young People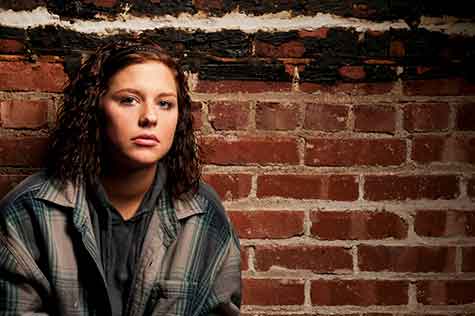 Young People and Homelessness
The latest ABS data counted 28, 000 young Australians (12-24yr old) as homeless on Census night in 2016. In most instances, they do not have a home because they are escaping conflict and violence. Previous research found that 70% of young people who became homeless left home to escape family violence, child abuse or family breakdown (Rosenthal, 2006).
National Youth Coalition for Housing (NYCH) states that young people at risk of, or experiencing, homelessness need access to supportive and well-resourced services which work with them in establishing foundations on which they can build a stable future. These services can be tasked with the provision of ensuring health and wellbeing, safety and stability, re-engagement and participation with education and employment services.
Youth Specific EHN Practitioner Meetings
Twice a year the practitioner meetings have a youth focus. This provides a great opportunity for practitioners and allied services to come together to share information and ideas and to enhance your professional networks.
Find out more
Sector News
The Victorian state election on 26 November 2022 creates an opportunity for Victorians to encourage decision makers to make the changes needed to end homelessness in our state.
Council to Homeless Persons has released A plan to end homelessness in Victoria, the Victorian homelessness election platform for 2022.
It calls on the next Victorian Government to implement 27 changes that, together, would help to end homelessness. In the lead up to the Victorian state election, we're encouraging all parties to commit to the platform's recommendations.

View all News
Training
Specialist Homelessness Services (SHS) Training
Council to Homeless Persons (CHP) is the new provider of the SHS Funded Training (taking over from Wodonga TAFE in 2019)
The SHS Learning Program is a central portal for training and educational resources for workers in the Victorian Specialist Homelessness Sector (SHS). The program contains a mix of live training sessions, self-directed eLearning courses and other useful resources.
View all Training

Client Supports and Activities
Youth Outreach Recovery Support (YORS) is a mental health support service for young people aged 16-25 years who are experiencing mental health symptoms or significant psychological distress. YORS is a welcoming and inclusive new service assisting you to get back on track and strengthen your ability to better manage your mental health. You will have the opportunity to work on your recovery goals through individual support and group workshops. We can help you to link in with the supports you need and support you in the community. We also offer coaching support around relationships, substance use (drug and alcohol), education, employment, homelessness and other needs.
View all Articles
Research and Reports
In late 2021, The Salvation Army did a nationwide Social Justice Stocktake to get to the heart of what people were seeing in their local communities. From there, they built a map of social justice priorities across Australia.
View all Articles
Practitioner Resources
Developed by the Eastern Regional Coordinators Group the aim of this resource is to assist workers across Inner- and Outer- Eastern Melbourne to navigate the various health and community support sectors, for the benefit of the people (consumers and carers/families) that they work with.
The guide will also assist providers to understand key entry points to the various service sectors.
View all Articles