Young People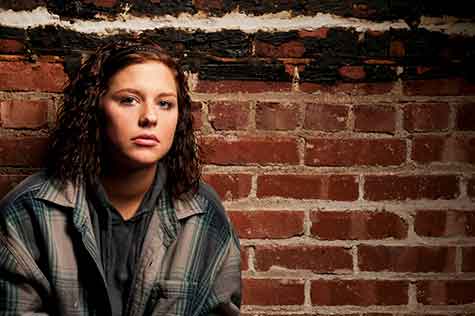 Young People and Homelessness
The latest ABS data counted 28, 000 young Australians (12-24yr old) as homeless on Census night in 2016. In most instances, they do not have a home because they are escaping conflict and violence. Previous research found that 70% of young people who became homeless left home to escape family violence, child abuse or family breakdown (Rosenthal, 2006).
National Youth Coalition for Housing (NYCH) states that young people at risk of, or experiencing, homelessness need access to supportive and well-resourced services which work with them in establishing foundations on which they can build a stable future. These services can be tasked with the provision of ensuring health and wellbeing, safety and stability, re-engagement and participation with education and employment services.
Youth Specific EHN Practitioner Meetings
Twice a year the practitioner meetings have a youth focus. This provides a great opportunity for practitioners and allied services to come together to share information and ideas and to enhance your professional networks.
Find out more
Sector News
The EHN Practitioner Meeting provides a great opportunity for practitioners and allied services to come together to share information and ideas and to enhance your professional networks.
View all News
Training
We're helping professionals connect with better mental health support and approaches for infants, children and families.
The National Workforce Centre for Child Mental Health is a workforce development initiative funded by the Australian Government. The project is led by Emerging Minds and delivered in partnership with the Australian Institute of Family Studies (AIFS), the Australian National University (ANU), the Parenting Research Centre (PRC) and the Royal Australian College of General Practitioners (RACGP).
The project has an Early Intervention and Prevention focus which aims to build workforce capacity to better support children and parents/carers and improve mental health outcomes of children aged 0 – 12 years.
View all Training

Client Supports and Activities
WHAT IS MAP?
Delivered by IMVC, MAP is a 10-week program designed for young adults exploring alternate education pathways.
MAP is delivered in a flexible and support environment. Students will:
 Set goals for the future
 Identify education and employment pathways
 Prepare for further education, training or employment by developing their employability skills and knowledge of education pathways
View all Articles
Research and Reports
Couch surfers are among the most hidden groups of people experiencing homelessness. This report explores the circumstances, experiences and housing outcomes of couch surfers who sought assistance from specialist homelessness services between 1 July 2011 and 30 June 2015. Based on service use patterns across a 4–year period, this comprehensive analysis highlights the diversity and the complexities of the couch surfer population.
View all Articles
Practitioner Resources
This is Charlie's Story. Charlie and his mother are thrust into the bewildering world of homelessness when he is six years old. After struggling to adjust to the changes in his life, Charlie finds support, friendship, and eventually, home.
Written and published by the Statewide Childrens Resource Program, this story is a fantastic resource for everyone supporting families and children who are experiencing homelessness.
View all Articles