Family Violence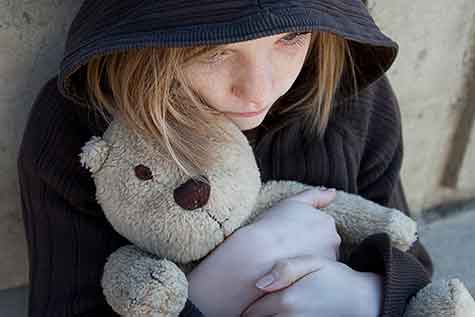 Family Violence and Homelessness
Family Violence is a major cause of homelessness in Australia. It makes women and children vulnerable to homelessness in two major ways: firstly, violence removes the sense of safety and belonging associated with the home; and secondly, leaving a violent situation usually requires leaving the family home (Chamberlain & Johnson 2013).
In situations where people experiencing domestic and family violence need to leave their home, Specialist Homelessness Services (SHS) can provide crisis and emergency accommodation; income support; counselling; referrals to legal services; connections to social housing providers; other specialised support or referrals to specialist providers.
This page is a resource for those working within the homelessness and family violence sector (especially in the eastern region) who are seeking information to support their clients.
If you are escaping domestic violence please call Safe Steps 1800-015-188, 24 hours, 7 days a week.
If you are requiring assistance and support with domestic violence, and you live in the Eastern Region please call Eastern Domestic Violence Service (EDVOS) on 9259 4200.
Sector News
The EHN Practitioner Meeting provides a great opportunity for practitioners and allied services to come together to share information and ideas and to enhance your professional networks.
View all News
Training
The Ringwood Magistrates' Court Specialist Family Violence Service invites you to participate in the: "Walk in Her Shoes Tour"
Join us for a tour of the Ringwood Magistrates' Court. It is anticipated that you will gain a sense of the experience of applying for an intervention order and gain knowledge and understanding of the court process, including an overview of the support services available at court.
View all Training

Client Supports and Activities
The Inner East 'TRAK Forward' Program (Therapeutic Recovery for Adults and Kids) is a collaborative partnership between Anglicare Victoria, Drummond Street and Relationship Matters.

TRAK Forward offers a range of therapeutic interventions to support the recovery of people, including children, who are moving forward away from the impact of Family Violence. TRAK Forward applies a trauma-informed, phase based treatment framework.
View all Articles
Research and Reports
Children's Emotional Development Is Built into the Architecture of Their Brains is an article written by National Scientific Council on the developing child.
A growing body of scientific evidence tells us that emotional development begins early in life, that it is a critical aspect of the development of overall brain architecture, and that it has enormous consequences over the course of a lifetime. These findings have far-reaching implications for policymakers and parents, and, therefore, demand our attention.
View all Articles
Practitioner Resources
Published by the Austrlian Childhood Foundation, Heart Felt is a collection of children's experiences and stories of abuse, recovery and hope.
View all Articles