Family Violence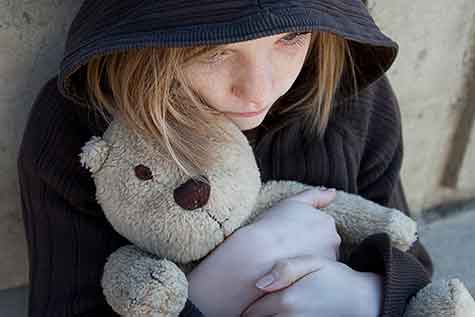 Family Violence and Homelessness
Family Violence is a major cause of homelessness in Australia. It makes women and children vulnerable to homelessness in two major ways: firstly, violence removes the sense of safety and belonging associated with the home; and secondly, leaving a violent situation usually requires leaving the family home (Chamberlain & Johnson 2013).
In situations where people experiencing domestic and family violence need to leave their home, Specialist Homelessness Services (SHS) can provide crisis and emergency accommodation; income support; counselling; referrals to legal services; connections to social housing providers; other specialised support or referrals to specialist providers.
This page is a resource for those working within the homelessness and family violence sector (especially in the eastern region) who are seeking information to support their clients.
If you are escaping domestic violence please call Safe Steps 1800-015-188, 24 hours, 7 days a week.
If you are requiring assistance and support with domestic violence, and you live in the Eastern Region please call Eastern Domestic Violence Service (EDVOS) on 9259 4200.
Sector News
World Mental Health Day is marked every year on October 10 to raise awareness about mental health around the world and to mobilize efforts to support those experiencing mental health issues.
Every year since 2013, the World Health Organization (WHO) has organized a global campaign for World Mental Health Day.
View all News
Training
The MARAM Collaborative Practice training focuses on both collaborative practice and foundational aspects of MARAM that enable collaboration. The training enables participants to contribute to risk assessment and collaborate for ongoing risk management, through respectful and sensitive engagement with victim survivors, information sharing, referral and secondary consultation.
EDVOS is offering free MARAM Collaborative Practice training sessions to Tier 2, 3 & 4 professionals who respond to family violence in the Eastern Metropolitan Region. Training will be held ONLINE using Zoom and runs for 6 hours (including breaks). Participants are required to attend the whole day.
View all Training

Client Supports and Activities
Step Forward is for women who have experienced family violence and are feeling confused, alone and overwhelmed. We offer a safe space to take time out, share experiences and create strategies with other women in a similar circumstances. Its a safe and supportive environment and we welcome women of all ages and backgrounds.
View all Articles
Research and Reports
In late 2021, The Salvation Army did a nationwide Social Justice Stocktake to get to the heart of what people were seeing in their local communities. From there, they built a map of social justice priorities across Australia.
View all Articles
Practitioner Resources
Developed by the Eastern Regional Coordinators Group the aim of this resource is to assist workers across Inner- and Outer- Eastern Melbourne to navigate the various health and community support sectors, for the benefit of the people (consumers and carers/families) that they work with.
The guide will also assist providers to understand key entry points to the various service sectors.
View all Articles