Family Violence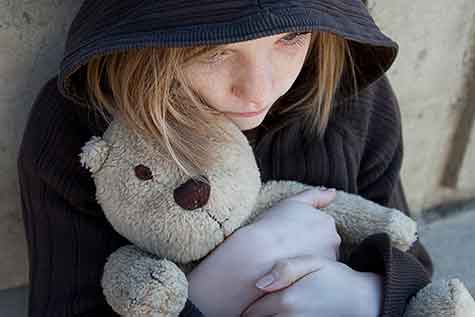 Family Violence and Homelessness
Family Violence is a major cause of homelessness in Australia. It makes women and children vulnerable to homelessness in two major ways: firstly, violence removes the sense of safety and belonging associated with the home; and secondly, leaving a violent situation usually requires leaving the family home (Chamberlain & Johnson 2013).
In situations where people experiencing domestic and family violence need to leave their home, Specialist Homelessness Services (SHS) can provide crisis and emergency accommodation; income support; counselling; referrals to legal services; connections to social housing providers; other specialised support or referrals to specialist providers.
This page is a resource for those working within the homelessness and family violence sector (especially in the eastern region) who are seeking information to support their clients.
If you are escaping domestic violence please call Safe Steps 1800-015-188, 24 hours, 7 days a week.
If you are requiring assistance and support with domestic violence, and you live in the Eastern Region please call Eastern Domestic Violence Service (EDVOS) on 9259 4200.
Sector News
The EHN Practitioner Meeting provides a great opportunity for practitioners and allied services to come together to share information and ideas and to enhance your professional networks.
View all News
Training
A free training session on LGBTIQ+ inclusive practice in the homelessness sector.
Presented by Family Access Network in conjunction with the Eastern Homelessness Network, this training is an introductory session, designed to support staff in the homelessness sector understand the experiences of LGBTIQ+ people, and explore inclusive practice principles.
12th February
9.30-12
Ringwood
View all Training

Client Supports and Activities
Infoxchange and Telstra have partnered to offer the Telstra Top-up program, which provides a complimentary $30 recharge to those who are experiencing or at risk of homelessness and/or family violence.
The program is now available to specialist housing providers via Infoxchange's SHIP, CIMS and SRS case management systems across Australia. Any client of these eligible providers who is impacted by homelessness and/or family violence can access the free recharge, provided they are a Telstra pre-paid mobile phone customer.
This new method of distribution replaces the program previously known as the "Telstra Pre-Paid Mobile Recharge Program". This program involved the distribution of physical recharge cards and formally ended on 30 June 2019.
View all Articles
Research and Reports
Published by Mission Australia, this paper identifies domestic and family violence as a key driver of homelessness in Australia, particularly for women and children. The paper discusses the importance of domestic and family violence prevention in order to prevent homelessness, requiring a cultural and systemic shift in individual and community attitudes regarding gender and violence.
View all Articles
Practitioner Resources
Flexible Support Packages (FSPs) that target high risk and promote safety were introduced by Department of Health and Human Services (DHHS) to recognise family violence (FV) and the impacts on the health and wellbeing of women and children.
From the 1st December 2019, Anglicare will manage and assess FSP applications in the Inner East and Outer East Areas of DHHS East Division.
View all Articles