Family Violence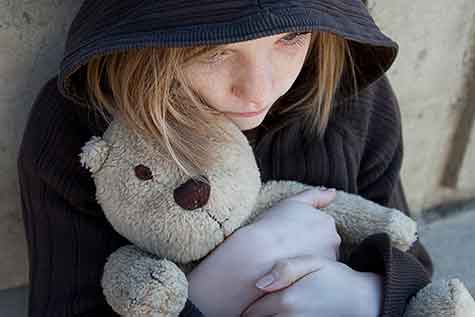 Family Violence and Homelessness
Family Violence is a major cause of homelessness in Australia. It makes women and children vulnerable to homelessness in two major ways: firstly, violence removes the sense of safety and belonging associated with the home; and secondly, leaving a violent situation usually requires leaving the family home (Chamberlain & Johnson 2013).
In situations where people experiencing domestic and family violence need to leave their home, Specialist Homelessness Services (SHS) can provide crisis and emergency accommodation; income support; counselling; referrals to legal services; connections to social housing providers; other specialised support or referrals to specialist providers.
This page is a resource for those working within the homelessness and family violence sector (especially in the eastern region) who are seeking information to support their clients.
If you are in immediate danger call 000 and ask for the Police

If you or someone you care about is experiencing family violence, contact The Orange Door, Monday to Friday 9am-5pm. Or find your nearest Orange Door Service

After hours, contact Safe Steps on 1800 015 188 24/7 or visit: safesteps.org.au

Tell someone you can trust – a family member, a friend, a neighbour or your doctor

For CALD (Culturally and Linguistically Diverse) family violence response, services and programs, contact InTouch Multicultural Centre against Family Violence on 1800 755 988 (Monday to Friday, 10.00am – 4.00pm). FVREE (formerly EDVOS)- 9259 4200 also has access to free interpreter services if required.
Sector News
In Australia there are over 116,000 people experiencing homelessness on any given night. Homelessness Week aims to raise awareness of the impact of homelessness on Australia via national and local community events, including providing information on the importance of housing as a solution and educating communities on how they can make a difference.
Homelessness Week 2023 will be taking place from Monday 7 to Sunday 13 August.
View all News
Training
The MARAM Collaborative Practice training focuses on both collaborative practice and foundational aspects of MARAM that enable collaboration. The training enables participants to contribute to risk assessment and collaborate for ongoing risk management, through respectful and sensitive engagement with victim survivors, information sharing, referral and secondary consultation.
FVREE (formerly EDVOS) is offering free MARAM Collaborative Practice training sessions to Tier 2, 3 & 4 professionals who respond to family violence in the Eastern Metropolitan Region. Training will be held ONLINE using Zoom and runs for 6 hours (including breaks). Participants are required to attend the whole day.
View all Training

Client Supports and Activities
Step Forward is for women who have experienced family violence and are feeling confused, alone and overwhelmed. We offer a safe space to take time out, share experiences and create strategies with other women in a similar circumstances. Its a safe and supportive environment and we welcome women of all ages and backgrounds.
View all Articles
Research and Reports
In late 2021, The Salvation Army did a nationwide Social Justice Stocktake to get to the heart of what people were seeing in their local communities. From there, they built a map of social justice priorities across Australia.
View all Articles
Practitioner Resources
Flexible Support Packages (FSPs) that target high risk and promote safety were introduced by Department of Health and Human Services (DHHS) to recognise family violence (FV) and the impacts on the health and wellbeing of women and children.
View all Articles